Saturday, Jun 7, 2014 11:52 am
Orlando Sports Columnist Says SEC Should Dump Ole Miss, Mississippi State For 2 Florida Schools
It's no secret that the last few rounds of conference realignment have really been about one thing – money. The "power five" leagues – especially the Big Ten and SEC – have been doing all they can to add schools that will allow them to increase both exposure and revenue. But one thing that no conference has done quite yet? Kick a school out of its league. Orlando Sentinel columnist Mike Bianchi thinks its time the SEC did just that. He thinks Ole Miss and Mississippi State are "dead weight" and that the only reason they're in the most powerful football conference in the country is because they were in the "right place at the right time 100 years ago."
Who does he think should replace them? UCF and USF – two Florida schools near big cities (Tampa, Orlando). 
If the Power 5 leagues truly want to break off into their own division then they first need to jettison the dead weight and add more deserving schools like UCF before setting sail for the brave new world of college football.
From a pure money perspective, it's not such a crazy argument. Ole Miss and MSU aren't flagship schools for the conference and don't reside near big US markets. The state of Florida is a recruiting hotbed. But considering the history that both Mississippi schools have with the SEC, it's still a long shot that this would ever happen. At some point, doesn't tradition have to trump a slight increase in overall revenue?
Read More At Bleacher Report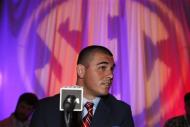 Tyler Conway - Thursday, July 14, 2016 8:10 pm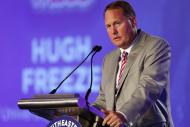 Barrett Sallee - Thursday, July 14, 2016 6:13 pm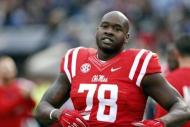 Joseph Zucker - Wednesday, June 29, 2016 6:50 pm