Monday, Feb 17, 2014 6:31 pm
Video: USC Apologizes For Signing Day Video Calling Tennessee Signee Jalen Hurd "Soft And Terrible"
USC and Tennessee each had very good signing days, with both schools finishing in the top 11 of 247sports' composite team recruiting rankings this year. The Trojans came on especially strong, landing multiple blue-chip prospects on National Signing Day. One high school player they weren't impressed with, however? Tennessee signee Jalen Hurd, a five-star running back from Hendersonville, TN. In a video from signing day showing the official signing of new USC linebacker Lamont Simmons, Trojan receivers coach Tee Martin can be overheard calling Hurd "soft and terrible." 
To make things more interesting, Martin is a Tennessee alumnus, so he probably doesn't have any personal reasons to cast aspersions on his alma mater's recruits. Of course, USC has pulled the original video and sent out an apology via Twitter.
USC Athletics apologizes for an inappropriate comment overheard on a video created on National Signing Day. The video has been deleted.

— USC Trojans (@USC_Athletics) February 17, 2014
Interestingly, Hurd seems to be anything but soft. The standout running back scored three touchdowns and picked off a pass after tearing his labrum in a game in late August, an injury which cost him his senior year. We'll have to wait at least a few months to see if Martin's impromptu evaluation holds true at the college level.
Read More At Bleacher Report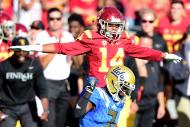 Matt Fitzgerald - Tuesday, July 19, 2016 11:06 pm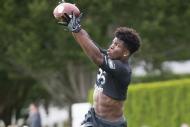 Tyler Donohue - Monday, July 11, 2016 8:16 pm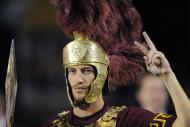 Brian Pedersen - Tuesday, June 28, 2016 4:41 pm