Stanford's David Shaw On NFL Openings: "I Have No Desire To Pursue Another Job"
It's not a bad time right now to be a highly desirable coaching candidate. A number of the nation's top college head coaching coaching jobs are open right now, and there are a handful of NFL jobs available as well as of this morning. Simply put, there are quite a few teams willing to shell out big money in order to get the right person to lead their organization.
One of the most sought-after coaches out there is Stanford's David Shaw. Shaw has a 34-6 record in his three years as head coach of the Cardinal, and has run a program without issues or news headlines. However, Shaw is adamant that he is not interesting in being anywhere but Palo Alto — he was asked numerous questions about job openings today in his Rose Bowl presser:
Stanford Coach David Shaw said of NFL interest, "I have no desire to pursue another job."

— Pete Thamel (@SIPeteThamel) December 30, 2013
"I haven't been contacted by anybody" – David Shaw on interest from NFL teams

— David Lombardi (@DavidMLombardi) December 30, 2013
"I have not and don't plan on interviewing with anybody." – David Shaw

— David Lombardi (@DavidMLombardi) December 30, 2013
I'm sure Stanford fans are thrilled to hear those answers, but it will be interesting to see if Shaw's tune changes after the Rose Bowl. A lot of money is going to be thrown in his face, so it may take a nice raise from the Stanford administration to guarantee that he doesn't go elsewhere.
Read More At Bleacher Report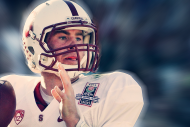 Team Stream Now - Wednesday, April 16, 2014 2:16 pm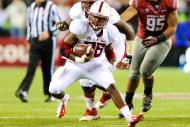 Ben Kercheval - Monday, March 31, 2014 2:40 pm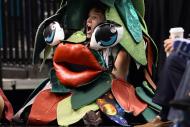 Dan Carson - Friday, March 28, 2014 3:29 pm