It's No Longer Funny Having Paul Pasqualoni As UConn Head Coach
Since it first happened in January 2011, I thought the hiring of former Syracuse coach Paul Pasqualoni as Randy Edsall's replacement at UConn was a sick joke.
The world knew that Athletic Director Jeff Hathaway was going to be bought out in the summer. The relationship between Hathaway and the university had been diminishing for a while, and it seemed that with the arrival of President Susan Herbst, there was only one way Hathaway was going. Hathaway did not care who the next coach was or where the program went. Therefore, he hired Pasqualoni.
I did not go to the game this past Saturday. One of my best friends plays for a Division III women's soccer team and Saturday was their last home game and here at the end of her third season, I had never been to a game. Also, it was probably best that I was not anywhere near Pasqualoni on Saturday. I made the right decision.
I said last week that UConn needed to lose against Temple so that pressure would mount on Athletic Director Warde Manuel to rid the school of Pasqualoni's presence. The Huskies lost 17-14 to the Owls after taking a 14-0 first quarter lead.
A team that consistently this season has run the ball straight up the gut for an average of 2.8 yards decided to air it out in the first quarter, finally giving Chandler Whitmer a chance to show what he can do. Ten passes, eight completions, 159 yards and two touchdowns later, UConn had a 14-0 lead and seemed on its way to a blowout.
But the Huskies took their foot off the pedal. They grew complacent and it came back to hurt them in the form of, guess who? The offensive line.
The weak point in the Huskies' offense besides offensive coordinator George DeLeone, the offensive line allowed the three-man front of the Owls' defense to sack Whitmer six times.
I expected Pasqualoni to say something stupid about the offensive line by crediting the Temple defense instead of critiquing the play of his linemen.
What did Pasqualoni say? He conveyed that the offensive line is improving every week.
Whitmer has been sacked six times on two occasions this season and you call it progress? This was by far the most painful thing I have heard Pasqualoni say after a game.
But what I am curious about is why all we heard about kicker Chad Christen is how he had a rough practice on Thursday and that sometimes kicker is a lonely position. Christen went 0-4 on Saturday, missing two kicks from inside 40 yards and had one blocked late in the fourth quarter. The Huskies had the ball on 4th and 2 with less than two minutes left. A first down would allow the Huskies to take a knee and run down the clock for a 14-7 win. Instead, Pasqualoni decides to let his 0-2 and clearly rattled kicker have a go. Big mistake.
Temple got great field position and the tired defense that had made two critical fourth down stops in the quarter was unable to stop Temple from tying the game.
Christen then missed a 28-yard attempt in overtime and Temple went on to win. 
Why would Pasqualoni not try to run the clock down? In reality, I could say I am surprised, but I am done trying to put faith in Pasqualoni and trying to understand his methods and what he says.
Apparently, according to Pasqualoni, UConn makes progress every week.
If that is the case, then why does the offensive coordinator still make stupid decisions on a consistent basis? Why does the offensive line part like the Red Sea? Why is he still dreadful at clock management?
One thing is for sure. If Paul Pasqualoni is still the head coach next season, I urge students and fans to not waste their money on football tickets. By purchasing tickets, you are sending the message that you are okay with what is going on. If you want to help fund the collapse of the great program Skip Holtz and Randy Edsall built, then hey, it's your money.
Read More At Bleacher Report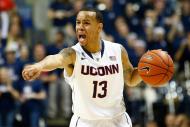 Joe Tansey - Tuesday, December 3, 2013 2:58 am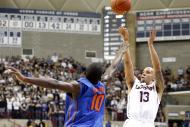 Kevin McRae - Monday, December 2, 2013 11:05 pm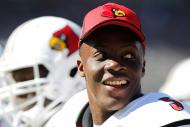 Tyler Conway - Saturday, November 9, 2013 12:41 am