Geno Smith Blowing Up The Twitterverse
If you haven't heard, Geno Smith has been playing pretty well this year. Here's what people are saying about him. 
I liked pat white as wv qb but he can't come close to geno smith….best qb wvu has ever had

— Bobby See (@BobSkeet) October 1, 2012
I really need to find geno smith on campus and convince him to marry me.. I'm not feeling this whole school thing anymore

— MC (@mccaleecorson) October 1, 2012
The only reason I'll watch college football this year is to see K-State's hearts inevitably get broken and future Chiefs QB Geno Smith.

— Tim Ervin (@ervinTE) October 1, 2012
Listening to my class full of girls talk about how bad the proposal was… no one cares that Geno Smith threw more TDs than incompletions

— Chris Krepich (@chriskrepich) October 1, 2012
@mcshay13 on Geno Smith's performance this past weekend: "It was the equivalent of a pitcher throwing a no-hitter." @espn #Insider

— Doug Potter (@DougPotter15) October 1, 2012
We're under a year until Tim Tebow is mentoring Geno Smith

— Jason Trzcinka (@JasonTrzcinka) October 1, 2012
Charlie Weis on Geno Smith's stats at #WVU: "You ask yourself, 'How can that happen?'"

— Allan Taylor (@AllanTaylorWVU) October 1, 2012
Geno smith is best qb is college football…

— LaMichael James (@LaMichaelJames) September 29, 2012
Think we already have our Heisman winner for this year…. "Geno Smith" lol

— Dez Bryant (@DezBryant) September 30, 2012
@billiskingAmazing stuff from @slmandel: Andrew Luck at pro day (vs. no defense) went 46-of-50. Geno Smith on Saturday: 45-of-51

— Kevin Fuller (@Feerno1) October 1, 2012
"I could care less about a Heisman Trophy" – Geno Smith, #WVU QB.#MountaineerNation #humble

— Tom Gibbons (@tgibb80) October 1, 2012
 If you find any good college football tweets, tweet them to us @collegespun and we may use them in our daily Top Tweets post!
Read More At Bleacher Report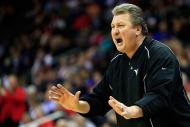 Jeff Grant - Tuesday, December 10, 2013 5:16 pm