Around The Web: Daily Links
Here's what's going today in college sports, besides College Spun.
Auburn:
Derrick Roberts of TrackEmTigers draws some final conclusions from summer practices and lets you know what you can expect this season.
Matt Hand of FlyWarEagle.com gives a comprehensive preview of Auburn-Clemson.
Missouri:
Dave Matter of the Columbia Daily Tribune does a great interview with Missouri offensive lineman "Mad" Max Copeland.
Today, the WeAreMizzou blog gives an inside look at the cornerback position before the season kicks off.
"RPT" of Rock M Nation gives a call to arms to his Tiger brethren.
Notre Dame:
ESPN's Matt Fortuna does a last-minute mailbag answering burning questions before the opener.
The esteemed Edward Sorin fills everyone in on the must-know lingo for Dublin.
Eric Murtaugh of OneFootDown gives five facts that could be significant as the Irish take on Navy.
Ohio State:
HD Handshoe of Block O Nation presents an intense pump-up video.
In case you're looking, tickets are still available to the Buckeyes' opener.
Land-Grant Holyland's Eric Schieve gives five bold predictions for Saturday's game.
The staff at ElevenWarriors put together a nice roundtable discussion of the OSU-Miami game.
Syracuse:
Sean Keeley of NunesMagician examines how you can hang out with Dion Waiters.
Richard Rossi of CarolinaOrange discusses why Jim Boeheim needs to appear on the new video board when Syracuse takes on Northwestern.
Here are a whole bunch of predictions for the Syracuse game tomorrow.
UConn:
Check out some highlights of UConn's 37-0 romp over Massachusetts yesterday, courtesy of HuskieBlog.
RunwayRamblings looks in-depth at the stellar defensive play of the Huskies in the season opener.
Desmond Connor discusses five things that UConn fans learned from yesterday's game.
USC:
Trevor Wong of Conquest Chronicles details what you need to watch for in the USC-Hawaii game.
Janitors on campus are marching for contract negotiations, according to the Daily Trojan.
Jacob Freedman looks at the surprise return of special teams standout Simione Vehikite to the football field after some legal troubles.
Read More At Bleacher Report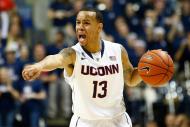 Joe Tansey - Tuesday, December 3, 2013 2:58 am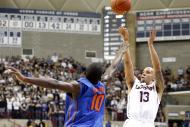 Kevin McRae - Monday, December 2, 2013 11:05 pm