Kevin Ware Has A New Dog, Appropriately Named "Scar"
Move over Chane Behanan, Kevin Ware has a new best friend. The Louisville sophomore has added a new member to his family to help him recover from his gruesome broken leg injury. 
The pup's name? Scar, of course. Ware posted a picture of the canine on Instagram with the below message.
And here he is, already sporting a Ware jersey.
Read More At Bleacher Report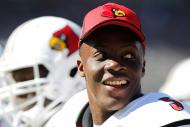 Tyler Conway - Saturday, November 9, 2013 12:41 am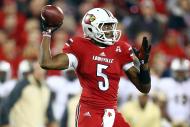 Nick Wiggins - Friday, November 8, 2013 3:34 pm